A Wake-Up Call
This week, I'm honored to feature a like-minded high-schooler who has been working towards cybersecurity education on the West Coast. Maia Materman is a senior in Los Angeles, California who found the cybersecurity was her forte when she was a sophomore. After three years of gaining technical experience while pursuing outreach efforts, Maia connected with me through social media last week and we began talking about ways we could collaborate (exciting projects are on the way!).  You can only imagine my excitement when Maia reached out to me, telling me of her similar goals and visions for her future in cyber, as well as the future of cyber-ed. I was so inspired by her, and I know you will be too. I'm so thrilled to introduce you Maia, who, in this piece, shares some of her creative and innovative techniques for teaching cybersecurity in the classroom. Educators, it is possible and it is necessary. It's just up to us to start the conversation and see these value of cybersecurity lessons.
---
Algebra, Biology, English, Cybersecurity.
When my brother tried to convince me that his firewall should be off because it slowed down his video game, I was astounded. One ofthe most basic cybersecurity practices out there, which seemed like common sense to me, was being called into question by someone who used a computer daily. Little did he (or I) know at that point, that simple interaction introduced me to what would become one of my main goals over the next three years: educating people about cybersecurity. I've been fortunate enough to teach adults where I work through simulated phishing campaigns and kindergartners using small robots (and almost anyone in between) about the importance of staying safe in the cyber-realm.
As someone who has never been able to sit still and has always loved working in teams, I knew that I wanted to make my lessons (especially for kids) interactive and collaborative. To challenge myself a bit, I tried to teach the concepts and processes with as little technology as possible. In fact, I saw that kids not only had a better time playing outside together than sitting in front of screens but that they also learned far more.
Instead of learning about the functions of firewalls while sitting on laptops, the elementary schoolers played cybersecurity "capture the flag", complete with student viruses and firewalls. Likewise, they discovered encryption first through an encoded scavenger hunt, running around looking for clues and then deciphering them in groups. In my opinion, this is both an effective and fun way for these kids to learn about cybersecurity. They won't remember the discussion about the processes for writing code, but they will recall guiding blindfolded friends through mazes, forced to logically think about each command they shouted.
As well as this works for the elementary school age kids, I definitely saw that the seventh and eighth graders found some of the activities a bit basic. And that is good! The younger kids need to understand the concepts, but the older ones also could start doing more of the "real world" applications. While the elementary schoolers delved into password safety and security techniques with invisible ink messages to one another, the middle school kids figured out how to change passwords and configure security settings on virtual machines. Again, in both groups, it was clear that none of the kids wanted to sit and be taught per se; they needed to understand computer science in their own terms, through their own actions.
If you are visiting this page, I don't doubt that you understand why cybersecurity is so important. The stark reality is that no one has ever been able to create a technology that cannot be hacked. That is the real reason (in my opinion) why it is essential kids learn about cybersecurity when they are as young as possible. The best part, however, is how simple and fun cybersecurity is. By taking merely a half an hour or so a week, teachers can easily incorporate cybersecurity into their lesson plans. Lessons are easy to run, think about passwords one week by having kids look for strong passwords taped around the room or investigate the coding mindset by asking children to write instructions for an activity (making a sandwich, building legos etc) then acting out the directions exactly as written.
Looking back, I now realize that my brother could have easily been hacked playing his game, all of his data (and possibly the data of our whole family) compromised through one preventable action. As our entire world shifts towards more and more technology, it is evident that the younger children learn how to be smart while using the devices that surround them, the safer and better off they will be.
This post was prepared and accomplished by Ms. Maia Materman in her personal capacity. The opinions expressed in this article are the author's own and do not reflect the view of any specific organization.
---
About the Author: MAIA MATERMAN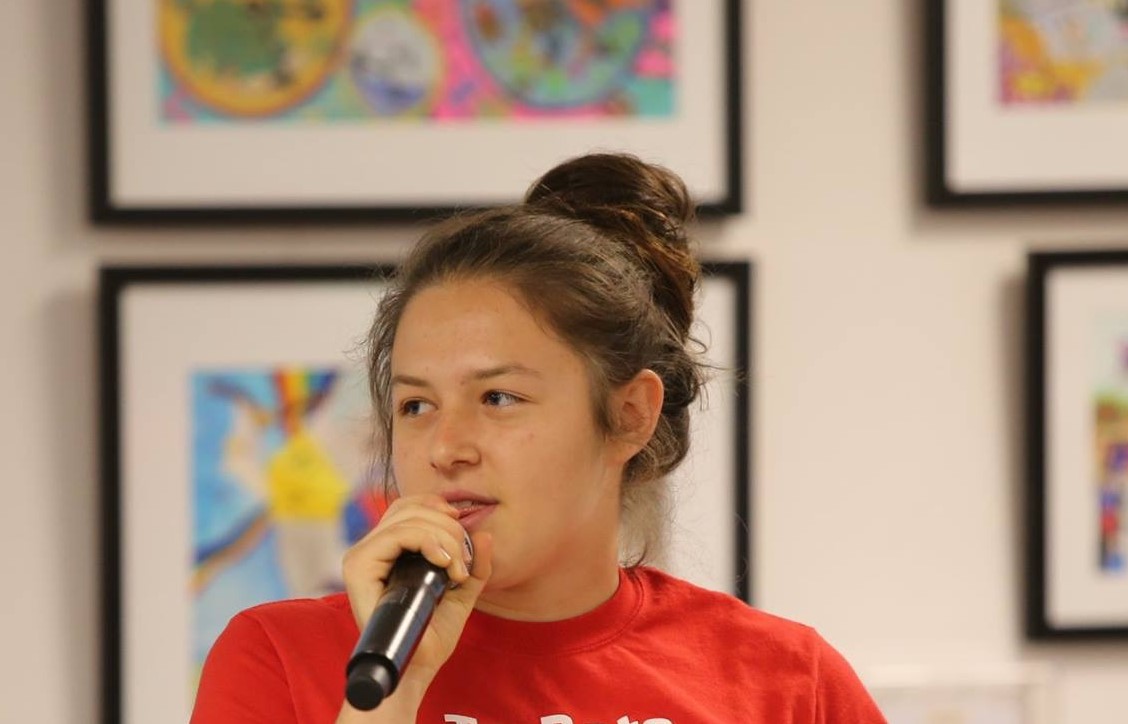 Maia Materman is a high school student who loves cybersecurity. She helped to found her school's CyberPatriots cybersecurity club in which she is now president. Maia has created curriculum and teaches lessons about cybersecurity to local elementary school through high school aged students. Additionally, she currently works in IT at a small business in her area. She has won awards sponsored by Make School and The 1517 Fund for her work at LA Hacks, a UCLA Hackathon.